Nancy and her team of professional helped without sale in such a way as it blew our minds. They're all incredible professionals and I would highly recommend anyone to her, and have. You should definitely use Nancy Braun and her team to sell your home.
I was recommended to Nancy when I first moved to Charlotte and I used her to purchase a new construction townhouse in Ballantyne over 4 years ago. Nancy was great to work with and very knowledgeable. The transaction went very smoothly. In the next year or so we will be looking to purchase a new home and will use Nancy to find a home and we will also, use Nancy as a Property Manager on our two existing homes.
Nancy was of great help! I contacted her and about a month later she had a few buyers for my home! She even convinced the buyers to pay off some things that were affecting my credit due to my mortgage loan! I would recommend her services to anyone looking to sell their home in a promptly manner! Thanks Nancy!
---
Great customer service, attention to detail and very patient with us as we went through the process. Was always able to recommend good services throughout the process whether it be the closing attorney or the Inspector. We are so happy to be in our new home and that is thanks to Nancy and Showcase Realty!
---
In June 2014 I hired Nancy Braun to sell my home in Matthews and everything from signing the listing agreement to the closing went exceptionally well. While not Nancy's fault, a couple buyers pulled out of their offers and Nancy called me immediately to explain why they cancelled - and she reassured me to hang in there because my house would sell"¦and it did for full asking price! Nancy and her team are very knowledgeable, responded to my calls quickly, and were very professional. In addition to that, their system allowed me to know when the house was shown and provided prospective buyer's feedback about my house. I've never seen a system like it. It kept me informed"¦which came in handy as I live in San Diego. Based upon my experience, I highly recommend Nancy Braun and her team!
Nancy Braun did such a great job getting our house sold. It does not always go smoothly, but with her, it did. I really appreciated her making my life easier and I will definitely remember her in the future.
Thanks so much to you and your staff for making this transaction such a wonderful experience for Chris and myself. I will certainly use your firm again for my real estate needs in your area.
---
Nancy is very knowledgeable, detail -oriented and confident in what she does. She is extremely dedicated and committed to doing the best job possible and always follows up quickly and thoroughly. It would be hard to find a more professional and motivated person in the business. She is one of the best Realtor/Brokers you will find in the industry.
---
I am extremely grateful and fully satisfied with the high level of professionalism received from the staff at Showcase Realty. I can assure you, Showcase Realty will be by your side every step of the way in assisting to find a favorable solution for your situation. In the future, if I am in the position to purchase properties in North Carolina I will not hesitate to contact Showcase Realty. I am confident in highly recommending Showcase Realty for all your real estate needs.
I would like to recommend Nancy for her exceptional performance as a buyer's agent during our recent home purchase. Relocating to Charlotte area for a new job was a life changing experience, but Nancy took the time to learn and understand the priorities and preferences for my wife and me. Not only was she able to us find the perfect house, but she provided excellent advice and counsel through the bidding, contract and inspection process that made the entire event go smoothly. I have high expectations coming into the process, and Nancy exceeded those expectations.
I would like to thank you very much for your efforts to improve the appearance of 4501 Monroe Road. I know there was some "red tape" to overcome, but it certainly was worth the wait and is very much appreciated! The Woodberry Forest Neighborhood Association thanks you as well.
---
I highly recommend Nancy Braun as an REO broker. Nancy and her team at Showcase Realty have the expertise, experience and dedication necessary to manage, market and sell REO assets.Nancy is very knowledgeable, detail-oriented and extremely dedicated and committed to doing the best job possible. She and her staff follow up quickly and thoroughly. As a REO Marketing Officer for Aurora Loan Services I have interacted with Nancy many times by phone and email and always find her professional and reliable.


---
---
---
Showcase Realty LLC and Broker/Owner Nancy Braun are Licensed in North Carolina and South Carolina to serve all your housing needs.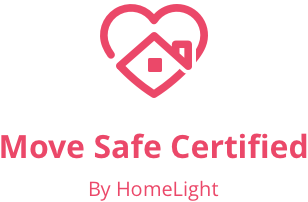 Showcase Realty LLC and Broker/Owner Nancy Braun are Licensed in North Carolina and South Carolina to serve all your housing needs.
---