---
Excellent negotiators, always on top of things to move the closing along as fast as possible.
Nancy and her Showcase team of highly-trained, dedicated, and professional Agents are truly an asset to any buyer or seller in the Carolinas. With a proven track-record of winning multiple offer scenarios, closing quickly when needed, and negotiating the best terms for their clients, Showcase Realty has all of the tools that you will need for your next home purchase or Sale.
Nancy and her team are always the consummate professionals in taking care of your needs!
I was referred to Nancy Braun and her team at Showcase Realty, and have found them a delight to work with. Nancy believes in excellence and really great customer service. If you are looking for a professional with excellent attention to detail, and someone who puts your best interests ahead of all else, you absolutely need Nancy's expertise and market knowledge to help you with your real estate needs -- whether you're buying, selling, or even investing. Nancy's negotiation skills are exemplary, and she really does look out for the best benefit of her clients. Her team at Showcase Realty - staff and agents alike - hold her experience and dedication to excellence in high regard. I was also so impressed to learn that she and her team donate a portion of their closings to the Boys and Girls Club of Great Charlotte. What a wonderful thing!
---
She's the best, don't know what we would've done without her She was with us from start to finish Monica sold our house in a week for the price we wanted
We recently sold our home with the help of Monica Russell at Showcase Realty and were very satisfied with the process! She walked us through every step, thoroughly explaining what needed to be done, and was very quick to respond to any of our inquiries. She was also very knowledgeable about the market and helped us get a very competitive selling price on our home. She has a wonderful, positive personality, and is a very attentive and proactive realtor. I would definitely recommend her to anyone looking to buy or sell a home, and will plan on using her when it's time for me to buy again!
I brought a house in Charlotte, NC and Nancy was my agent. She was amazing. I couldn't have asked for a more painless experience. She made everything clear and concise. She also found a great lender for me. She even went the extra mile, and I feel lucky to have had the experience I did with her! Thanks, Nancy!!
Had the best experience ever with my Realtor, Angela Jones, of Showcase Realty. She's very professional, she listens and was there to guide through every step of the process! Felt like I had known her for years.
---
Nancy was the best realtor we have ever worked with, when purchasing our townhome in Charlotte, NC. She was willing to assist in any way, including interfacing with the lender, appraiser, home inspector, conducting the final walk-through, and the closing. We trusted Nancy with the conclusion, and she delivered flawlessly. She is always responsive and willing to go to the extra mile. We highly recommend her.
Nancy has been incredibly responsive and on top of every issue, we've encountered during our home's selling process in Charlotte, NC. She is very good at solving problems and helping her clients as much as she can. A big thanks to Nancy for helping sell the old house! You're the best, Nancy!!!
Thank you, Nancy, for all the help getting through the condo search and buying process! You have been very helpful and patient in answering my never-ending stream of questions. Even after I closed on my new condo, you made sure everything was taken care of. If you ever have clients who want a past customer reference, put me at the top of your list.
Nancy substantially exceeded our expectations with her outstanding performance. She was always responsive and very knowledgeable. I am extremely pleased with her efforts and patience in waiting out and working with the title problems. I will definitely use her again next time we need a realtor.
---
If anyone is in the market to purchase a home or condo in Charlotte, I would strongly recommend Nancy Braun of Showcase Realty. She gave us brilliant advice on the how-to's and what is needed with the buying process. She also has a great rapport with many of the other real estate agents which helped a great deal during negotiations.
Thank you Monica for assisting me to sell my home. You are a true professional , very knowledgeable and a cut above the rest. I am very happy that I choose Showcase Realty with you Monica as my agent.You always kept me informed with constant feedback.You were right on point and made sure my house was ready to be sold in record time.I highly recommend Monica , she is easy to talk to and a pleasure to work with. Thank you for you excellent work.
This is the first time I am writing a review for a realtor. I have never been so happy with any realtor, and I own numerous properties. I've owned different homes in different states, and not once have I given any realtor five stars. Except for Nancy Braun. If you are looking for an incredibly hard-working person who will answer the phone pretty much at any time of the day, look no further!!! Thanks, Nancy!!!
It's no wonder that Nancy Braun is one of the most sought after real estate agents in Charlotte, NC. When it comes to selling or buying a home, she makes the process easy and as low stress as possible. If you want to maximize your outcomes, there is no question about who you should call.
---
Nancy is an outstanding realtor. I can refer her with full confidence since I experienced first hand her incredible expertise and skills. Recently, my mother sold a property, and Nancy was extremely thorough throughout the whole process. She took care of everything, making our burdens lighter. If you need a real estate agent, I recommend Nancy and her team!
Working with Nancy is an absolute delight! She is a great real estate agent and works hard to help her clients have the best service experience. I had a comfortable experience working with her and her team. The BEST real estate team in Charlotte!
Nancy is fantastic!!! Knowledgeable and an expert in her field. She is transparent and honest throughout the process. She went above and beyond my expectations! She was accessible and responded to all calls. I would recommend her to anyone - buying or selling a property in Charlotte, NC.
I had a professional and smooth purchase experience with Nancy, thank you so much Nancy for guiding me step by step with the purchase of my first home in Charlotte. Your hard work is very much appreciated!
---
My wife and I were browsing through Zillow, looking at townhouses when we saw Showcase Realty. We have dealt with many realtors before in different states, but Nancy and her team were different. Their years in real estate business indeed show. They were so professional and handled our entire transaction seamlessly. I highly recommend their team if you need to purchase a property in Charlotte.
Nancy made buying a home a pretty easy process. Nancy was up on any issues that may have arisen during the due diligence period and was a great communicator between seller and buyer. I would highly recommend working with Nancy when looking to either buy or sell a home. Very professional and attention to detail-oriented.
I am very glad to find Nancy. She was by far the best realtor I have ever dealt with. As long as she is the realtor, she is the only one I'll be dealing with. Whenever I have queries or concerns, she gets back to me. A few months before I put my Charlotte, NC, home on the market, I contacted Nancy. She knew how much it would sell and for how long it would take. She's a real prize!!!
I give Nancy five stars! She made the entire process of buying a house in Myers Park, Charlotte, NC, easy and painless. She had an excellent knowledge of the location and home that we're looking for. She went above and beyond to see all details are seamless. I highly recommend working with Nancy!
---
I would never regret working with Showcase Realty because they are just great at what they do! It was my first time to receive seven offers after my house went on the market for only a week. I still could not believe it. We were able to get the sale closed successfully because of Nancy's competence and impressive negotiation skills. I highly recommend the team at Showcase Realty, they are the best!
My family had a great experience working with Nancy. As a growing family, I wanted to buy an investment property in North Carolina. We settled to buy a house in Charlotte, Nancy and her team at Showcase Realty were quick in helping us find just what we were looking for. Since they are from the area and are very experienced, the entire home search was quick and easy. It was incredible! Thank you once again, Nancy, for making sure we get the best deal. I would surely recommend your team!
Tonshay is a dream to work with! She's thorough and on spot with everything! I would highly recommend her!
Working with Nancy Braun to sell property has been a very good experience. Nancy and her crew have been most informative and helpful in getting the property sold. Each time we ran into a snag she was able to come up with solutions and helped sell property that I thought I'd never be able to sell. We ended up with dividing the property and closed on both within a short period of time. Both closings were a breeze - everything was in line and closings went smoothly and quickly, and received a check at the first closing and direct deposit at the second closing. In the future when I'm ready to sell my house my first contact will be to Nancy Braun.
---
Nancy and her team at Showcase Realty have helped my family in our home search in Charlotte. She truly listened to our needs and wants and made sure we do not waste our time looking at houses that are not in our criteria. Nancy is such a professional in selling homes that it was a smooth process. I appreciate all that you did to help us out, thank you! I highly recommend Nancy and her team to anyone in need of real estate service in Charlotte.
Nancy and her team are highly talented and passionate about finding or selling homes in the Charlotte area. She takes the time to listen and understands all aren't just homebuyers, that are families relying on her expertise to make their new house a home! She's a true rock star!!!
I was very well please with the expeditious way my agent Ms. Crawford handled everything and I didn't have to worry about transparency, legal matters, overnight papers to sign, because went over them all with me, and all the extras she did to make it a smooth transition from seller to buyer. Awesome!
Tonshay Boggs, Did a wonderful job throughout the process. She was very thorough and was able to get our requests back in a timely fashion. Although we didn't always agree on everything, we always found a happy medium to avoid any major hiccups. Me and my wife Stephanie couldn't be more happier in our new home. Tonshay Boggs is considered Family and we would definitely recommend her as a realtor of choice. Thanks again.
---
I cannot say enough good things about Tonshay Boggs, of Showcase Realty, who is guiding me in my search for a house in Rock Hill, SC. She came to my rescue almost by accident: I was trying to get in touch with a listing agent at Showcase Realty, it was a Sunday & I was leaving town the next day so this was my only chance to see the place. It seemed like everyone was busy at her office--Tonshay was busy too, on her way to Charlotte, but she made time for me and showed me the house. From the beginning I was impressed by her perception, she understood what I was looking for (I'm picky, but eclectic) and how the house we saw might, or might not, be what I wanted. Well, I didn't get that house, or the next house we looked at; we are still searching, but Tonshay isn't trying just to make a sale, she's doing her best to make sure I know & understand the good things and the faults of all the places we see. She will make time to be there for me, and I trust her to see that I will find the house I want. Tonshay Boggs is a thorough professional with an understanding heart.
I just want to say Showcase Realty is pretty good my experience was great my realtor Mariela Real was the best she showed me houses and they were nice it took 3 tries to finally land a new house she stuck with me the whole journey thanks so much l guess 3's a charm.
Nancy was great. Made the process easy, relatable and I'm glad she was my realtor. I recommend her to any seeking buying a property. You will not meet a better person in my opinion
Nancy and her team are fabulous. I send all of my client referrals to Showcase. I trust that they will give them 5 star service.
---
As a first time homebuyer, we had many questions about the process and wanted to make sure we made good decisions. Steven was a pleasure to work with and made the process easy to understand. I was so nervous during the whole process and he was so patient and willing to answer every question I had. If you want a top-notch negotiator who will position you to win multiple offer situations, call Steven and Showcase team!
Nancy Braun, along with all of the Showcase Realty team members, is helpful, informative and supportive! Showcase Realty always delivers PROFESSIONAL service!


Working with my realtor, Steven Zheng from Showcase Realty, has been of great gratification! I have worked with him since January and he continues to diligently exceed my expectations. He understands how to research, negotiate, and navigate the market on a personal level, rather than just numbers. He is very responsive and has even been able to assist me after business hours and post closing! I already referred him to one of my friends.


Aleks was professional and attentive during our home search in the Steele Creek area of Charlotte. He was proactive with new MLS listings, flexible with our schedule, and responded to all of our inquiries in a timely manner. I would highly recommend working with Aleks for your home buying needs.
---
I reached out to Nancy Braun when I saw a piece of property I was interested in on the Zillow website. I was promptly contacted by Leigh Anne Forlidas, a broker associate for Nancy Braun. It was determined the initial property I called about was already sold, but Leigh Anne offered to help me find other suitable houses. I am lucky she did. After several weeks of looking, Leigh Anne found a house in my budget and in the perfect location. Considering how picky I am about things, Leigh Anne had to work hard to earn my business. She was considerate and worked around my schedule, which meant lots of evening and weekend work. I would certainly recommend Nancy's group to others looking for a new place to live
We've known Nancy for several years. She's represented us as a buyer's agent, seller's agent, and a property manager. Nancy is the type of person who puts her heart, mind, resources, skills, and competitive spirit into her craft; a combination that leads to successful real estate transactions. Nancy sold our townhouse home in the Ballantyne area in about a week and negotiated a great deal on a home a couple miles away that was a perfect fit for our growing family. I'd recommend Nancy to anyone looking for a realtor!
I recently purchased a home in Charlotte in the Sedgefield area and Showcase Realty with Nancy Braun and her team were very knowledgeable about the area but what really set them apart were their negotiation skills with the buyer. I was also impressed with the contractors that they recommended to me for some enhancements that I did with the place. Leigh Anne was a very professional realtor and even after the sale I have called on her for assistance.
My husband and I had a wonderful experience working with Nancy. Nancy Braun and her team at Showcase Realty has helped in our home search and allowed us to find just what we were looking for. Nancy has so much experience in selling homes, we felt very comfortable throughout the entire process. It was such a smooth process and our needs and wants were thoroughly listened to. I cannot say enough about Nancy and her team. Incredible experience!
---
Nancy Braun and Showcase Realty have done an amazing job with selling my house. They're extremely reliable, personable and honest. They also help you trouble-shoot when problems arise. They take a different approach to real estate and it's a much more effective model - exposing properties and buyers to numerous digital platforms. We have bought and sold a lot of real estate over the years and there's no one better than Nancy Braun and Showcase Realty!
We just used Nancy to buy and sell a home. I had also used her to buy a home 7 years ago. She helped us to realize the potential of our house and advised us not to spend unnecessary money on remodeling. We sold our home at asking price on the first day of listing. Nancy's greatest strength, in my opinion, are her unparalleled negotiation skills. Her background as an attorney really serves her well. She is always advocating for her clients to get the best deal.
I had five offers three days after the house went on the market and a firm contract in less than a week! The sale closed successfully three weeks later.
Nancy Braun and Showcase Realty are premier practitioners and professionals in the real estate business and Nancy is known and respected not only in her local market, but also on a national basis. You will never regret your decision to allow Nancy and her team to represent you in your real estate endeavors.
---
Charlotte played really hard to get with us while trying to buy a house. Leigh Anne on the Nancy Braun team fought hard and left no stone unturned. She helped us get in to the city, find our dream neighborhood, and then she got us the best possible deal in the hottest zip code. We are unpacking now, and are over the moon! You need someone like Leigh Anne to be sure you get the timing right and seal the deal, and she sure can negotiate a good one! Ten stars
We have had a great experience with Showcase Realty and Nancy Braun. We had a market analysis done with our home, and Nancy personally came out to our home to conduct this for us. Her professionalism in valuation showed that she has a good bit of experience with real estate, and her energetic and cheerful personality was contagious. She was very personable and we felt right at home with her from the beginning. We definitely recommend Nancy and Showcase Realty!
Showcase Realty is not just a place to work, its a family! Nancy Braun is a wonderful business woman with a HUGE heart! Nancy has built Showcase Realty on personal values and professional experience..I am honored to be able to be a part of this team of talented people as we come together to create the completed vision of Showcase! Every client, every agent, every employee is important and appreciated! We are growing and continually improving the overall experience here at Showcase Realty! Team work makes the dream work!
Nancy and her team are great. Very responsive and provided a tremendous amount of support during my search. We ended up finding a great house in a perfect location. I'd definitely recommend working with Nancy.
---
We are thrilled with the level of service that Nancy Braun and her co-agent Jessica Sinski gave us when they sold our home! They are an excellent team! They did an open house for starters and booked many showings each day. They got our home under contract within a few days! We ran into some unexpected issues when our home was inspected that lead to our buyers backing out of their contract without even allowing us to see the report so Nancy immediately gave us a list of contractors and businesses to call upon to assess our issues.



Then she turned around and got two more contracts on our home within 24 hours from people who had made previous offers! All the various work that needed to be done was very swift and the next inspection went great thanks to the pros Nancy referred us to. The beauty of having two agents to deal with enabled us to have a constant open line of communication through phone calls and emails that made the experience of selling a home a very pleasant one!
We worked with Leigh Anne on the Nancy Braun team and she worked a miracle getting us into our new home! If you need a real negotiator backed by a solid team, I highly recommend Leigh Anne at Showcase!
Jessica was a great partner to work with. We didn't necessarily agree on everything but this lead to fair and effective compromises that resulted in a win-win for all parties. She was great- very responsive and reliable.
Nancy and her team are great. Very responsive and provided a tremendous amount of support during my search. We ended up finding a great house in a perfect location. I'd definitely recommend working with Nancy.
---
Nancy is the consummate professional. Everything she did to help us buy our new home was amazing. She explained everything so well. She made buying a home fun and easy and she knows her business. We are telling all of our friends how great our experience was.
Nancy worked hard to sell our unique home-we had a constant flow of showings and open houses due to all of her marketing. We received excellent communication throughout the selling process and helped with negotiations. We would highly recommend Nancy to anyone buying or selling a home!
Nancy Braun and her team at Showcase Realty were very successful in assisting me with the difficult and tenuous sale of a piece of land in the midwood area. After having listed previously with another company, and no inquiries, listing with Showcase immediately brought me multiple buyers, multiple offers, and a smooth closing. All 4 owners of the LLC were beyond thrilled with the professionalism,attention and dedication to detail that Nancy showed us during this transaction! Highly recommend! And, she's a lot of fun to work with.
The team did an incredible job putting my place on the market and getting it sold quickly. Great service! Very responsive and competitive with rates. I loved the constant communication on when my home was being shown and as there were offers. I live out of state so it was great having a realtor I could trust.
---
Mike Maniace was our relater on selling our house and purchasing a house. Mike was fabulous!

From the beginning of the process all the way to the end. We decided to put our house on the market at the beginning of November. After only 6 days on the market our house was already under contract! Which was great, but now it was time to really start looking for "our house."After figuring out what my husband and I wanted in our next house the hunt was on!
The second house that we looked at we fell in love with. Our so we thought"¦ The house was priced pretty high (higher than we wanted to spend). After talking with Mike and him being knowledgeable of the market and the area we all decided to go in with a lower offer and unfortunately we were outbid but that was OK, because this was not "our house." After a few more weeks of looking a house came on the market in the neighborhood we really liked on a Saturday at 10 am. We called Mike up right away and said "we need to see this house as soon as possible, we think this maybe it!"

So Mike was on it. He called and got us and appointment to see the house within the hour! We took one look at the house and new it was "our house." We put in an offer and by the end of the weekend our offer was accepted!

Mike was always available when we needed him, and had our best interest at heart. What else can you ask for?! I would highly recommend Mike Maniace to my family and friends. I actually already have recommended him to my brother who is looking for a house.
Great customer service. Quick to get the job done and very pleasant to work with. I would recommend her to anyone looking to buy or sell a home. They have helped me find the perfect home for my family with all terms i asked for.
Nancy and her team are great. Very responsive and provided a tremendous amount of support during my search. We ended up finding a great house in a perfect location. I'd definitely recommend working with Nancy.
I wanted to take a minute to thank you and your office on the handling of the purchase of Temple Crt Gastonia NC. Showcase Realty was outstanding and did great job. They're attention to details and follow up communication was very much appreciated. Being more than 900 miles away they made process much easier for us as they coordinated the whole process on a complicated HUD foreclosed property.

I have worked with other agents in Charlotte area over past 3yrs. I found their efforts less than satisfactory. Showcase Realty was outstanding. I will continue work with Showcase team and your office as we continue purchase and sell property in the greater Charlotte area.

Again, thank you for outstanding service.
---
Nicole Diodati Showcase Client - Zillow Review
The team did an incredible job putting my place on the market and getting it sold quickly. Great service! Very responsive and competitive with rates. I loved the constant communication on when my home was being shown and as there were offers. I live out of state so it was great having a realtor I could trust.
Nancy and her team are very creative and helpful in all parts of journey in selling our house. They are very knowledgeable in all aspects. Her expertise was very admirable, we surely will refer her to everyone who wants to buy a house.
Cyndy was wonderful to work with. She is mindful of ones time, always is felxible with scheduling when possible and constantly sends updated market information. Her bright smile and wonderful personality make it easy to work with her.
Nancy, Jessica, Hope you are well. We wanted to take some time to thank you for helping us through our home buying process. It was a pleasure working with both of you. We received the lovely card and gift, which will come very handy. It has been a busy couple of weeks trying to get fully installed. Slowly but surely we are filling up the house piece by piece. Isabel spends a ton of time running around in the backyard, chasing little birds and enjoying the outdoors. We definitely picked the right house! Thank you again for everything and we look forward to keeping in touch.
---
My wife and I were first time homebuyers. We asked to see a house and just so happened to be shown by Tom from Showcase Reality. We learned very quickly that at that point in our lives we were not ready to buy. Tom was polite, gave us a business card and some pointers to get ready. A year later we got a pre-approval and called him up. He actually remembered us and went right to work. I am very detail oriented to a fault but again, he was unquestionably patient with the barrage of questions I had. When it came to the negotiation process I don't know what he did but he was able to get us to our price point with all our conditions. I truly appreciate his hard work. Thank you Tom and Showcase Realty.
---
Nancy and her team of professional helped without sale in such a way as it blew our minds. They're all incredible professionals and I would highly recommend anyone to her, and have. You should definitely use Nancy Braun and her team to sell your home.
I was recommended to Nancy when I first moved to Charlotte and I used her to purchase a new construction townhouse in Ballantyne over 4 years ago. Nancy was great to work with and very knowledgeable. The transaction went very smoothly. In the next year or so we will be looking to purchase a new home and will use Nancy to find a home and we will also, use Nancy as a Property Manager on our two existing homes.
Nancy was of great help! I contacted her and about a month later she had a few buyers for my home! She even convinced the buyers to pay off some things that were affecting my credit due to my mortgage loan! I would recommend her services to anyone looking to sell their home in a promptly manner! Thanks Nancy!
---
Great customer service, attention to detail and very patient with us as we went through the process. Was always able to recommend good services throughout the process whether it be the closing attorney or the Inspector. We are so happy to be in our new home and that is thanks to Nancy and Showcase Realty!
---
In June 2014 I hired Nancy Braun to sell my home in Matthews and everything from signing the listing agreement to the closing went exceptionally well. While not Nancy's fault, a couple buyers pulled out of their offers and Nancy called me immediately to explain why they cancelled - and she reassured me to hang in there because my house would sell"¦and it did for full asking price! Nancy and her team are very knowledgeable, responded to my calls quickly, and were very professional. In addition to that, their system allowed me to know when the house was shown and provided prospective buyer's feedback about my house. I've never seen a system like it. It kept me informed"¦which came in handy as I live in San Diego. Based upon my experience, I highly recommend Nancy Braun and her team!
Nancy Braun did such a great job getting our house sold. It does not always go smoothly, but with her, it did. I really appreciated her making my life easier and I will definitely remember her in the future.
Thanks so much to you and your staff for making this transaction such a wonderful experience for Chris and myself. I will certainly use your firm again for my real estate needs in your area.
---
Nancy is very knowledgeable, detail -oriented and confident in what she does. She is extremely dedicated and committed to doing the best job possible and always follows up quickly and thoroughly. It would be hard to find a more professional and motivated person in the business. She is one of the best Realtor/Brokers you will find in the industry.
---
I am extremely grateful and fully satisfied with the high level of professionalism received from the staff at Showcase Realty. I can assure you, Showcase Realty will be by your side every step of the way in assisting to find a favorable solution for your situation. In the future, if I am in the position to purchase properties in North Carolina I will not hesitate to contact Showcase Realty. I am confident in highly recommending Showcase Realty for all your real estate needs.
I would like to recommend Nancy for her exceptional performance as a buyer's agent during our recent home purchase. Relocating to Charlotte area for a new job was a life changing experience, but Nancy took the time to learn and understand the priorities and preferences for my wife and me. Not only was she able to us find the perfect house, but she provided excellent advice and counsel through the bidding, contract and inspection process that made the entire event go smoothly. I have high expectations coming into the process, and Nancy exceeded those expectations.
I would like to thank you very much for your efforts to improve the appearance of 4501 Monroe Road. I know there was some "red tape" to overcome, but it certainly was worth the wait and is very much appreciated! The Woodberry Forest Neighborhood Association thanks you as well.
---
I highly recommend Nancy Braun as an REO broker. Nancy and her team at Showcase Realty have the expertise, experience and dedication necessary to manage, market and sell REO assets.Nancy is very knowledgeable, detail-oriented and extremely dedicated and committed to doing the best job possible. She and her staff follow up quickly and thoroughly. As a REO Marketing Officer for Aurora Loan Services I have interacted with Nancy many times by phone and email and always find her professional and reliable.


---
---
---
Showcase Realty LLC and Broker/Owner Nancy Braun are Licensed in North Carolina and South Carolina to serve all your housing needs.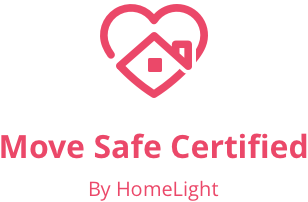 Showcase Realty LLC and Broker/Owner Nancy Braun are Licensed in North Carolina and South Carolina to serve all your housing needs.
---