Welcome to Short Sale Advisors!
This site will tell you everything about short sales. What is a short sale? It is a real estate sale where there is not enough money generated by the sale to fully pay off the loans and liens on the property, i.e. the payment is "short".  You will learn when to do them, and when to run from them. What are the tax consequences? Will it affect the seller's credit? How is it processed, and how long will it take to close the sale? Can the seller get a full release from the lender who does not get fully paid? There are lots of questions raised by a short sale, and this is where you find all the answers.
Realtors should do short sales as a form of social responsibility.  They are hard to do, and frequently get your commission cut, but new rules may change that.  However, they are extremely good for America.
The borrower/seller gets major advantages in terms of the effect on their credit, a smoother transition out of the house without their kids watching the sheriff putting them out, and less strain on their relationships.
The bank gets a huge reward.  On average they make 30% more from a short sale vs. a foreclosure.  The house is not trashed, subject to vandalism and it is never in their chain of title.  Visualize a house with black mold and imagine selling it directly from a seller to a buyer without the bank as a possible defendant and you will see this benefit.
The neighborhood gets a benefit. No vacant homes, no foreclosure notices all over the property, nothing subject to vandalism, and selling for a higher price to keep the values up.
So, who loses?  Sometimes, the Realtor if you do not know how to do them well.  Instead of a sale from a buyer to a seller, you have to convince those two, plus the first mortgage, the home equity line of credit, the judgment holder, the property tax people and on and on.  Then, you get the emotional equivalent of  water-boarding, as they take it right up to foreclosure, then postpone it.  At the end, the bank tries to take your commission.  However, there is a benefit that the agent get a sale and a commission that would not otherwise occur.
So why do them?  The borrowers need to be saved, because with the foreclosure they will not be buyers for a long time.  The banks need to be saved, the are broke now and losing 30% more will make it much worse.   Our neighborhoods need to be protected from vacant, vandalized homes that bring the values down.
Please add to this site, so you can help educate other Realtors.  Please add your experience, education and knowledge to this site so we can improve the real estate market sooner.  If you want to contribute, just make comments on the posts.  Or, you can email proposed posts to michael@showcaserealty.net and let me know how you would like to be credited or if you want a link to your blog or website.  Or, you can use the form on the Contact page and send a message.
Thank you for your interest in short sales, and thank you for helping to improve the American economy.
---
Showcase Realty LLC and Broker/Owner Nancy Braun are Licensed in North Carolina and South Carolina to serve all your housing needs.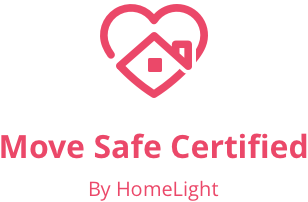 Showcase Realty LLC and Broker/Owner Nancy Braun are Licensed in North Carolina and South Carolina to serve all your housing needs.
---